SXF 455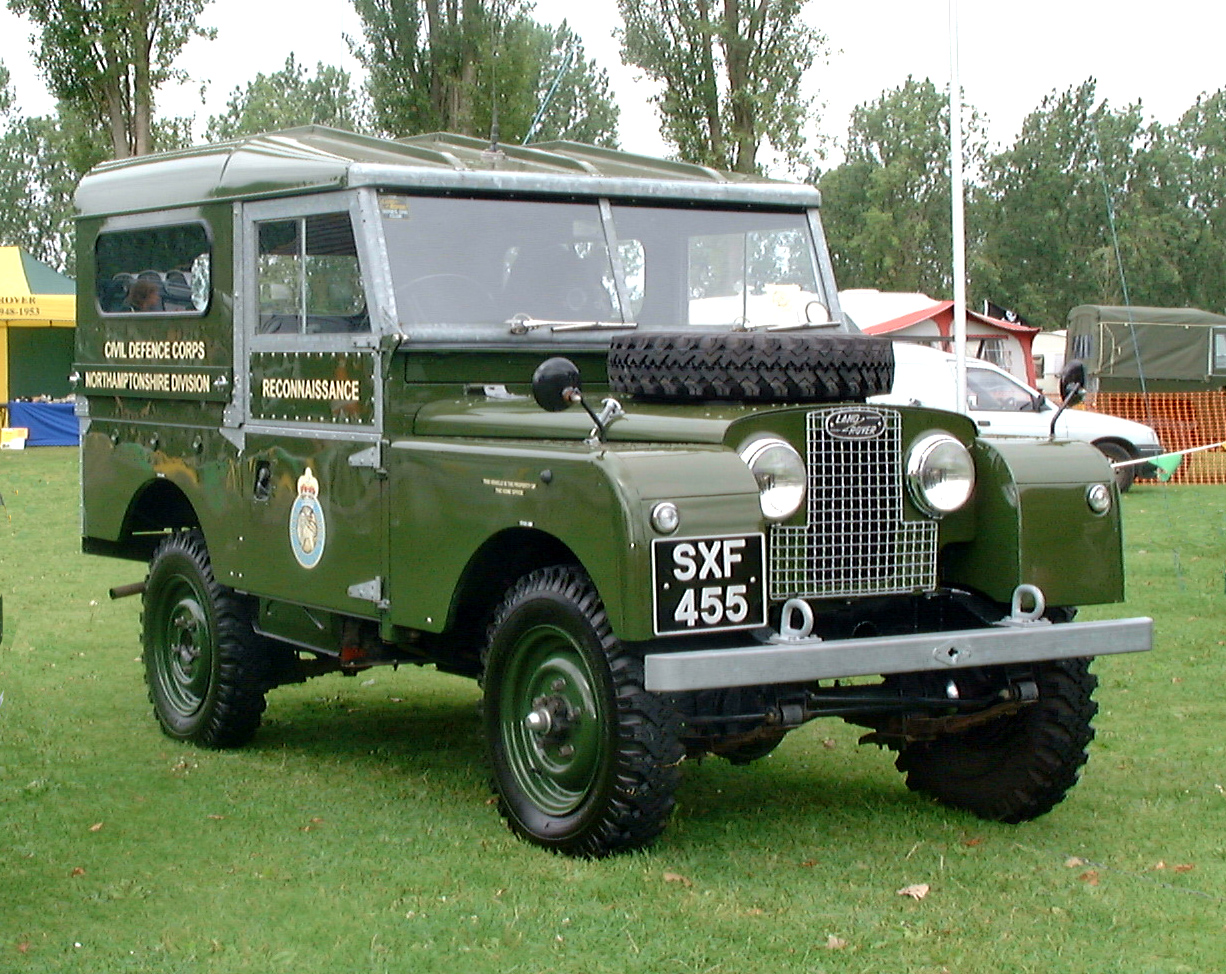 A superbly-restored example of a Civil Defence Land-Rover in full livery, by Russell Hearn. Russell wrote (June 03):
"SXF455 started life with the Civil Defence Corps at Desborough, Northamptonshire, but as yet I have not been able to find out anything of its in-service history [but see below*]. After the disbanding of the Civil Defence in 1968, the vehicle was acquired by Haringey Council and used as their fleet support tender.
In the early 70's it was sold at auction and was used as a breakdown truck. In 1975 it was bought by Tommy Robinson, of Nightingale Riding Stables, Chingford. He used it until 1985 when (after mechanical failure) it was parked up in the corner of his yard.
In 1992 it was sold to Martin Wedgwood, of South Woodford to be broken up for spares. I rescued it in 1994 when his wife decided she didn't want it as an ornament in her front garden any longer! After initially declining to make an offer on it due to its derelict condition, I agreed to take it in exchange for some work I did for Martin. A sane person wouldn't have attempted a restoration, but breaking it up just didn't seem right.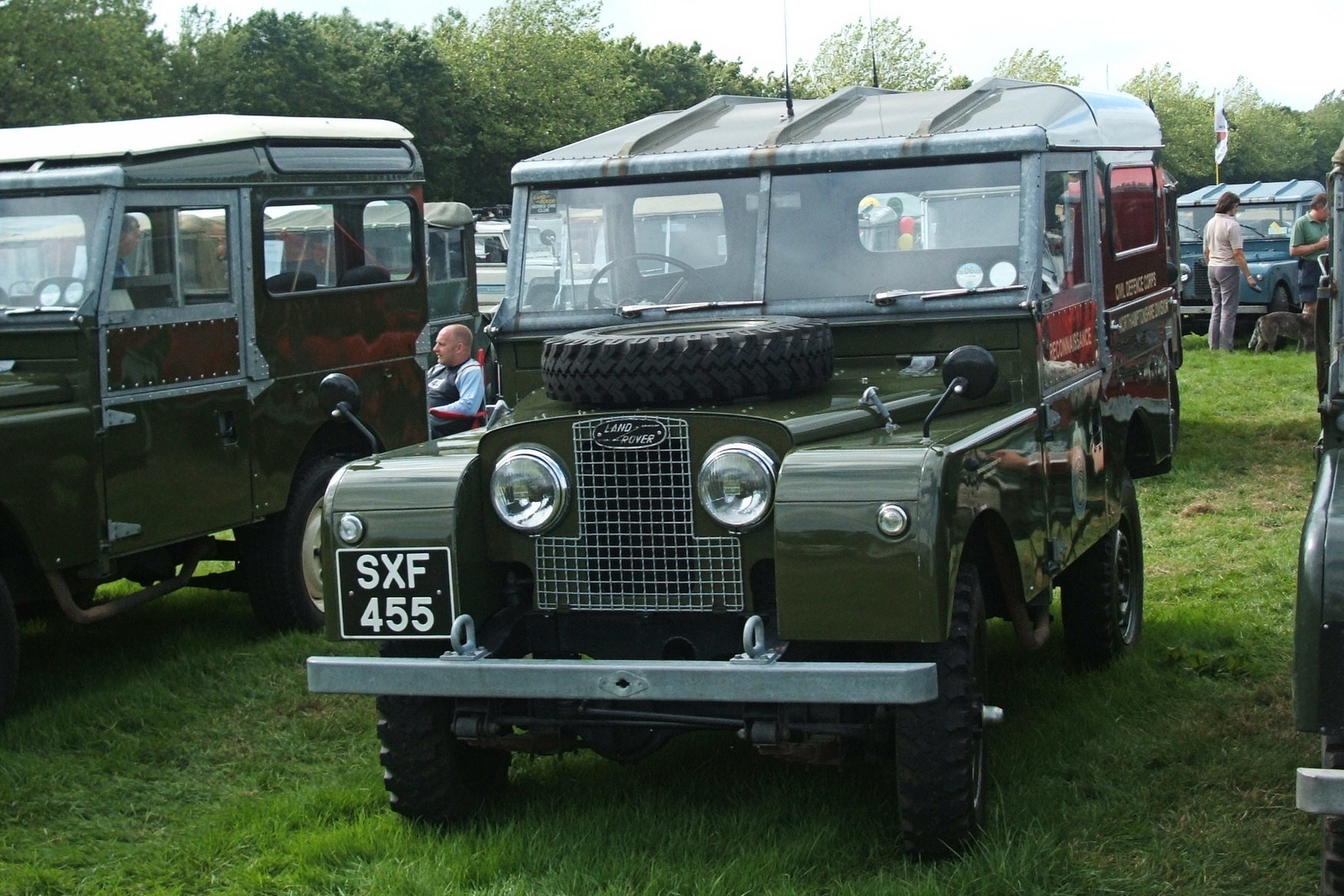 The restoration took just over 4 years and it was returned to the road in July 1999. As the numerous layers of paint were being stripped, some of the original CD livery was found, confirming that it had been a Reconnaissance vehicle. The livery was re-created from these remnants and information from books and photographs. The restored vehicle is exhibited at a number of shows including LRe, LRW and LRO, and I am very proud of the fact that it is entirely my own work."
In LRe Billing 2002 video.
Russell is a committee member of the Land-Rover Series One Club (LRSOC), and a stalwart on their stand at various shows. In 2017 he was at the Peterborough LRO Show, where I took these additional pics: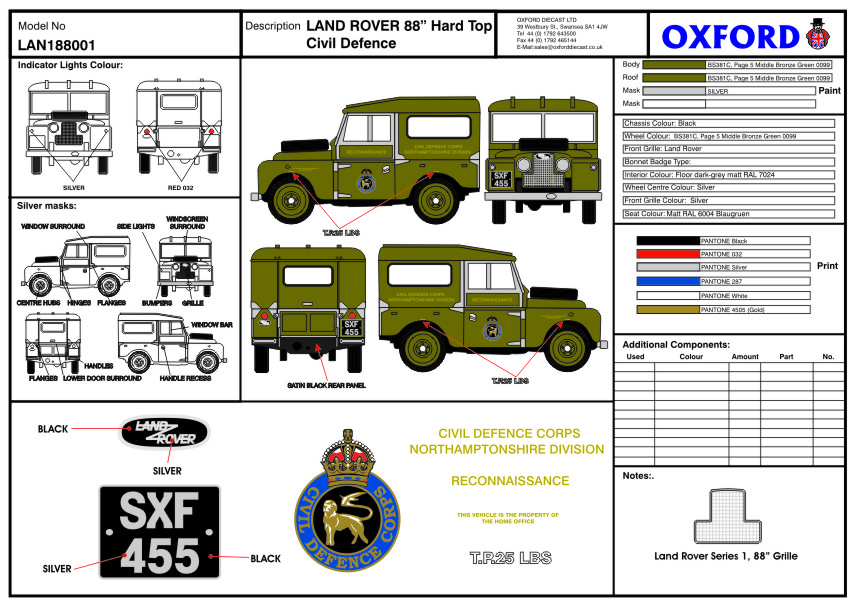 There is a 1:43 scale model of this vehicle available from Oxford Diecast Models, in a limited edition of 2000. This is the specification sheet. I'm not too sure about the shade of green or the size of the wheels!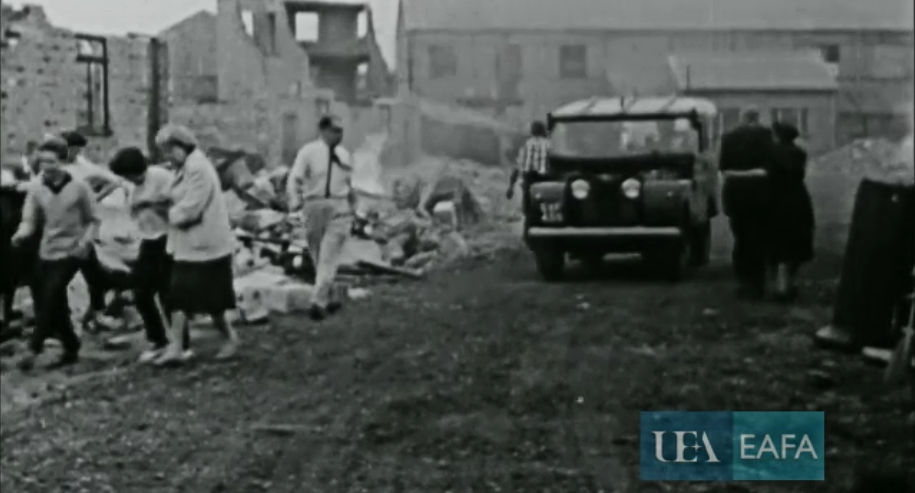 SXF455 appears in a 15 minute Home-Office-produced feature film about the work of a Civil Defence Corps headquarters unit, filmed in Middlesex. It can be viewed in the East Anglian Film Archive here, and appears at 7.50 to demonstrate how a Reconnaissance Unit operated. SXF713 (a Field Cable Party vehicle with Brockhouse trailer) also appears about 4.30, 5.50 and (notably) 6.05 in.
*There would seem to be a clash with the Middlesex origin of this film footage, and Russell's statement that 455 began CD life in Northamptonshire. However, it's not impossible that it was Middlesex that organised the major training exercise that was filmed, and crews attended from other areas. However, in the film footage it is carrying a Middlesex detachment board.
A later report from an LRSOC member continues the Middlesex connection. The London Screen Archive has some mute colour footage of the 1960 town twinning celebrations of the Borough of Hayes & Harlington with towns in France and Germany. At 4.05 SXF455 appears near the head of the parade. The film is viewable on YouTube.
Note that (rather unusually) SXF 455, 456 and 458 have consecutive chassis numbers. (457 is currently unknown.)
[To add (or alter) information on this page, please contact me on sxf@teeafit.co.uk.]